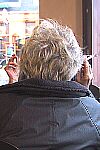 indoors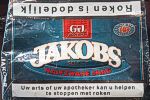 Welcome in please
Entering our country by air, you will already experience a bit of real Holland: coming out of the plane, you are welcomed by people smoking all over the place and you may wanna rush off to the smoke-filled, dark and depressing dungeons called the Schiphol train platforms, for the 20 minutes ride to the center of Amsterdam. Nowadays the airport itself is virtually smokefree, however it is sometimes still lacking of the necessary enforcement. If you are curious to know why it is that some people prefer to pronounce it as ShitHole then you really should read this story.


Smoking was prohibited in public government meetings by law not that long ago. The ministers however decided recently that during their own (public) meetings smoking is allowed (nothing portrays that image of power and elegance like a cigar or pipe). It clearly shows their attitute towards this issue. Europeans still think that nothing adds to a more sophisticated pose than a cigarette held for effect, sometimes even stuck into a special little holder.

People know us as a self-rolling-cigarette nation: rolling papers and the bit moistly rolling tobacco of Douwe Egberts (Drum, Van Nelle, and their coffee of course) and Niemeyer (Samson). Our only tobacco industry and we eagerly want to protect it. So came the warnings on the packaging much later and are they much less prominent in relation with cigarettes boxes. Our excuse: 'we cannot exactly measure the amount of tar and nicotine in our rolling tabacco, they fluctuate'.

In the Netherlands our welfare system takes care that people are not only ensured for the medical costs coming from smoking habits/addiction, but also that they keep a reasonable income up until death. This, as supposed to the United States where lawsuits are nessesary to cover medical and/or living expenses.