the Bijlmer
The Bijlmermeer, or Bijlmer, 10km southeast of Amsterdam, is in 1626 for the first time drained. 46 Years later flooded for defence reasons and in 1825 drained again. To create housing for the growing population of Amsterdam the city council puts here in 1968 a concrete jungle of flatbuildings, with large parking garages and driveways a few meters above the ground and calls it the Bijlmer. It is now surrounded by large low building blocks like Gein and Gaasperplas. This whole area is called Zuid-Oost (South-East) and has an independent deelraad.



However, it takes 8 years before the first decent transportation is build: the metro,. From Amsterdam Central station it goes underground until Amstel trainstation. From there the railway goes about 3 meter above ground direction south east until the new suburb Gein. About 2 km down the track from Amstel Station there is a second railway branching out, parallel on the one to Gein, ending in the new suburb of Gaasperplas. Hereby is in 1976 the remote Bijlmer (and whole South-East) finally connected with Amsterdam.



Now the majority are immigrants, mainly from the former Dutch colony of Surinam and refugees from Africa. The crime rate is higher, but the shoppingcenter as well as the appartments are one of the best and largest in Amsterdam and some of the appartments have great and wide views. Amsterdam Center is just a reliable metro ride of 15 minutes away, but you still have to walk to your frontdoor. The metro runs only until midnight and the night-bus rides unfrequent and is not that all inviting.



In October 1992 around 6.30pm El Al cargo Flight 1862, a Boeing 747, coming from Amsterdam Schiphol, crashes into a flat in the Bijlmermeer. More in the NRC daily paper.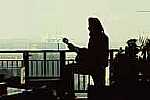 bijlmer blues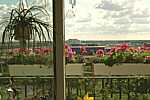 bijlmer view